De Kasteeltuin van Hemmen
Rustpunt in de Heerlijkheid Hemmen
De Kasteeltuin van Hemmen is een ideale plek voor liefhebbers van bloemen en planten. Het is een ware oase van rust en trekt jaarlijks duizenden bezoekers van heinde en verre die komen om de talrijke bloemen en planten te bewonderen, inspiratie op te doen en de unieke sfeer van deze prachtig aangelegde tuin te beleven. De Kasteeltuin van Hemmen is ook een populaire bestemming voor wandelaars in de Betuwe. Ondanks het grote aantal bezoekers, blijft de Kasteeltuin van Hemmen een oase van rust.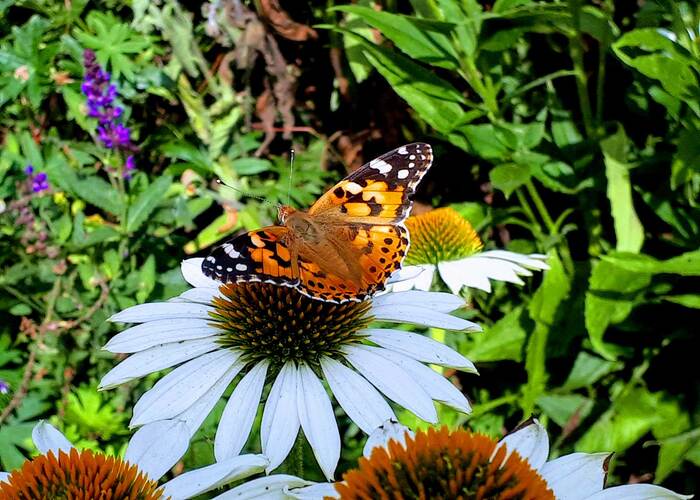 Breng een bezoek aan de kasteeltuin
Een bezoek aan de prachtige Kasteeltuin Hemmen is een must-see voor elke plantenliefhebber, maar ook voor wandelaars in de Betuwe.
De tuin is dagelijks geopend van 1 mei tot en met 31 oktober.
Van 8 uur 's ochtends tot 7 uur 's avonds.
Of je nu op zoek bent naar inspiratie voor je eigen tuin of gewoon wilt genieten van een rustige wandeling tussen de bloemen en planten, de toegang tot de Kasteeltuin Hemmen is gratis.
Draag bij aan het behoud van Kasteeltuin Hemmen

Kasteeltuin Hemmen is een prachtige plek die met veel passie en toewijding wordt onderhouden door een groep enthousiaste vrijwilligers. Om deze tuin te kunnen blijven onderhouden en verder te ontwikkelen, zijn donateurs van harte welkom. Als donateur draag je bij aan het behoud van deze historische tuin en krijg je daarnaast ook voordelen, zoals gratis toegang tot de jaarlijkse donateursochtend die iedere laatste zaterdag van augustus wordt georganiseerd. Tijdens deze ochtend is er een interessante spreker, is er muziek en zijn er leuke stands. Bovendien is het een gezellige manier om andere donateurs en vrijwilligers te ontmoeten.